Chlorine, atomic number 17, symbol Cl, is the most common type of sanitizer in the pool industry. To be classified as a sanitizer by the EPA, a product must kill 99.99% (4 log) of bacteria within 30 seconds. From indoor pools to outdoor spas, Chlorine has helped to keep water clear and bathers safe.
There are currently six (6) types of sanitizing Chlorine available on the market. They are as follows.
Chlorine Gas
Sodium Hypochlorite
Calcium Hypochlorite
Lithium Hypochlorite
Sodium Dichloroisocyanurate*
Trichloroisocyanuric Acid*
* = Stabilized Chlorine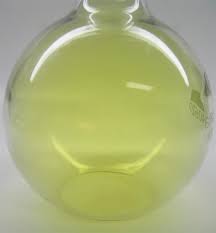 Chlorine Gas

Chlorine Gas, also known as Mustard Gas, has an Available Chlorine Content (ACC) of 100% and a pH of 0. Very strong stuff and to be able to handle this stuff, people would need certifications and a lot of safety gear.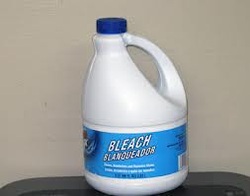 Sodium Hypochlorite

Sodium Hypochlorite, also known as Chlorine Bleach or Liquid Chlorine, has an ACC of 10-12% and a pH of 11-13. A very basic pH. This is completely soluble in liquid because it is already a liquid. It will not raise Total Dissolved Solid (TDS) levels within a pool. Since the pH is high, it will raise the pH in a pool or spa drastically creating the need to add acid.

Although similar, Chlorine Bleach for laundry and pool grade Sodium Hypochlorite are different. Do not use laundry bleach for pool sanitization. Just one example would be that laundry bleach will raise TDS levels in a pool. If the TDS levels are too high the pool will have to be drained or partially drained to get back to be brought back to the correct levels. Please only use products that were made for swimming pools in your pools.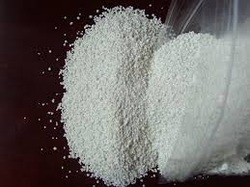 Calcium Hypochlorite

Calcium Hypochlorite, also known as CalHypo, has an ACC of 45-78% and a pH of 8.5-11.8. CalHypo is a strong Chlorine that will raise the pH in a pool if used in larger amounts. It is on the cheaper side and is used mainly for raising Chlorine levels fast or as a shock. CalHypo will also raise the Calcium levels in the body of water. Too high of a Calcium level in the pool can throw off the water balance to a more scaling side.

CalHypo is also a Class 3 Oxidizer. This means that it will hyper-react, or explode / combust, if it is not treated correctly. Be very careful when storing, accessing and handling this product. A drop of water or sweat can cause a very dangerous reaction resulting in fire and/or explosion.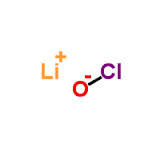 Lithium Hypochlorite

Lithium Hypochloride has an ACC of 35% and a pH of 10.8. This is one of the safest Chlorine chemicals to handle. It dissolves in water very well. So fast, in fact, that it is considered safe to use in vinyl liners. Its expensive, has a high pH and high TDS.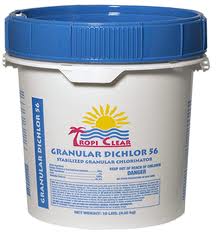 Sodium Dichloroisocyanurate

Sodium Dichloroisocyanurate, also known as Dichlor, has an ACC of 55-63% and a pH of 6.7. Dichlor is a stabilized chlorine that contains cyanuric acid. This means that cyanuric acid is added to the Chlorine product to keep it from breaking up in sunlight. Chlorine, in swimming pools, is reduced by 1 part per million (ppm) every 15 minutes if it is not stabilized by cyanuric acid. Because the pH of Dichlor is almost neutral, it will not effect the pH of the water in the pool as much as other products. Being stabilized means it will raise the cyanuric acid levels and if not properly treated could lead to overstabilization which could reduce the effectiveness of the Chlorine in a pool.
Trichloroisocyanuric Acid

Trichloroisocyanuric Acid, also known as Trichlor, has an ACC of 90% and a pH of 2.8-3.5. Trichlor is a very strong Chlorine that is most commonly found in tablets.

In granular form, Trichlor should not be used on vinyl lined pools as it will bleach out the color in the vinyl leaving white splotches where it didn't dissolve. It can however be used in white plaster pools to bleach out stains as well as killing algae. Trichlor, when treating algae, is commonly used by sprinkling it around the edges of the pool and over the algae while turning the pump off for 24 hours. This allows the Trichlor to focus some areas and attack the algae. I have personally used this method to kill black algae with Silvertrine. Trichlor is very acidic and will drop the pH in a pool quickly. Testing and re-testing of the pH is vital when using Trichlor.
Below is a comparison table with the product and the ACC and pH properties.
Product


Chlorine gas

Sodium hypochlorite

Calcium hypochlorite

Lithium hypochlorite

Dichlor

Trichlor



ACC

100%

10-12%

45-78%

35%

55-63%

90%



pH

0

11-13

8.5-11.8

10.8

6.7

2.8-3.5


Credit goes to Wayne Ivusich from Taylor. Thanks!