Weekly Pool Service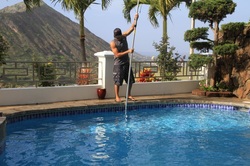 Hawaii Pool and Spa can handle all of the weekly pool and spa cleaning you deserve. We will show up every week to check and maintain proper chemical levels as well as brushing, scrubbing, vacuuming, and removing debris and leaves. We will keep up on the cleaning to keep your pool looking and feeling the best it can.
Hawaii Pool and Spa also uses the Pool Service Log to take the guesswork out of what your pool guy actually does. We keep a record of the chemical levels as well as what services we perform week in and week out.
Contact us today for a quote!
---
Repairs and Installations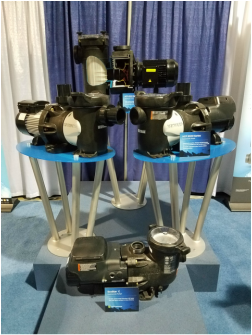 Hawaii Pool and Spa has the professional knowledge and ability to perform repairs and installations on your pool equipment including, timers, pumps, motors, filters, valves, plumbing and much more! Keeping up on maintenance and repairs to your pool and spa equipment will save you money over time. We will help to determine what needs to be done and give you solutions on how to resolve the issues.

Sometimes new plumbing, gaskets, or pumps and motors can make a world of difference to your pool. We can help make suggestions on how to make your pool system more efficient and low maintenance.



---
Heaters and Heat Pumps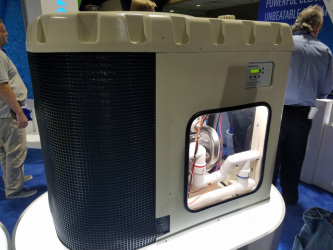 Turn your cold pool into a warm winter getaway. Efficient options for heating water exist and are closer then you think. We are HVAC certified to work with and service Heat Pumps and AC Units as well as purchase and work with refrigerant.
---
Automation and Wireless Controls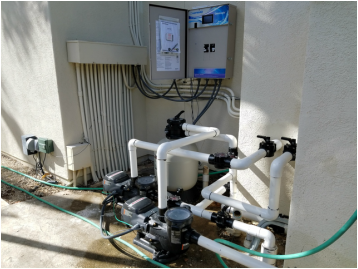 The technology of automation and wireless controls have come a long way in the pool industry. We can find the right option for your application in a cost that is better than the rest. Wireless controls, smart phone compatibility, 4 - 12 circuits, wiring and electrical, and the power at your fingertips. Automation and wireless controls can turn our backyard oasis into a high tech getaway.
---
Algae Removal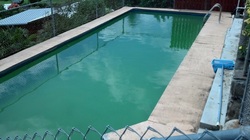 Do you have a green pool? Green pools can not only be an eye sore, they can be a health concern as well. Green pools can be a breeding ground for bacteria, mosquitoes and other living organisms that can be detrimental to our health. They can also permanently damage your pool and its equipment. Hawaii Pool and Spa can turn your algae ridden pool into the clean, clear, and healthy backyard oasis that it should be.

While we can turn almost any green pool back to clear, sometimes it is best to drain and refill the water in the pool. This can offer a clean slate and give your pool balanced water that can keep it running with minimal chemicals.



---
Automatic Pool Cleaners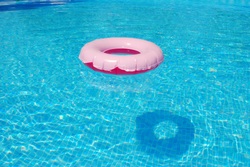 Do you get a lot of leaves, dirt and debris in your pool? Hawaii Pool and Spa offers discounts on all automatic pool cleaners. We can match your pool with a cleaner that would benefit your pool the most whether your pool has a suction or a pressure hookup, or no dedicated hookup at all! We can get you cleaners from Polaris, Poolvegeugen, Hayward, Pentair,Zodiac and many more!

These cleaners can keep leaves and debris off the bottom of your pool as well as brush the walls and tiles to keep your water looking clear and inviting between services!


---
Security Fences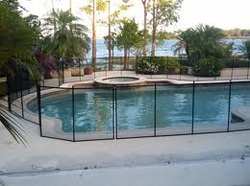 Hawaii Pool and Spa can install pool and/or spa security fences with gates. This can help keep your family and pets safe from unwanted pool activity. Our direct dealer contacts can provide a cost efficient option to secure your pool.
---
We Use the Pool Service Log
Hawaii Pool and Spa uses the
Pool Service Log
to keep track of all the services performed on your pool day in and day out. Every time we clean or service your pool. when your on our weekly service plan, we go down the checklist to document everything we have done as well as chemical levels and what chemicals have been added to your water. The Pool Service Log takes the guesswork out of wondering what your pool service technician actually does. If you wish, we can provide you with a username and password where you can log onto the log to check up on things for yourself!
---